The Continuum of Neglect: Unaccompanied Minors in Greece
Keywords:
Unaccompanied minors, Greece, legislative provisions, care, humanitarianism
Abstract
In 2015 over 850,000 asylum seekers and migrants made the perilous journey from Turkey to Greece in order to reach their final destination in another country in Europe. It is estimated that among them a large number of unaccompanied minors (UAM) could be found. However, this is not reflected in official statistics and therefore, the formation of policies cannot be substantiated. What is more, Greece's overwhelmed protection system and the shortage of appropriate places for the most vulnerable refugees, prevents children to enjoy full access to their rights and puts them on a path from exploitation and trauma to sheer neglect. In this paper, we aim to unravel the complexities of the existing framework for the protection of minors in Greece, both in terms of legislative provisions and in practice. We aim to do this against the current context, which frames Greece as an ideal place for humanitarian interventions to 'save' the children.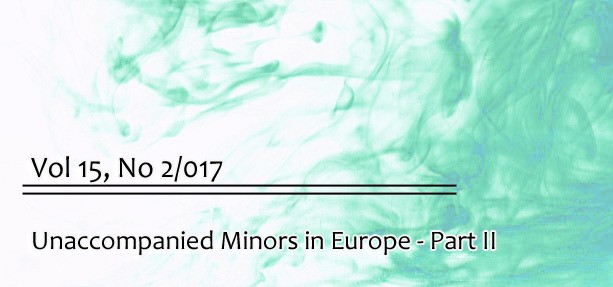 Section
SPECIAL ISSUE: "Unaccompanied Minors in Europe - Part II"